Hosting this year's awards…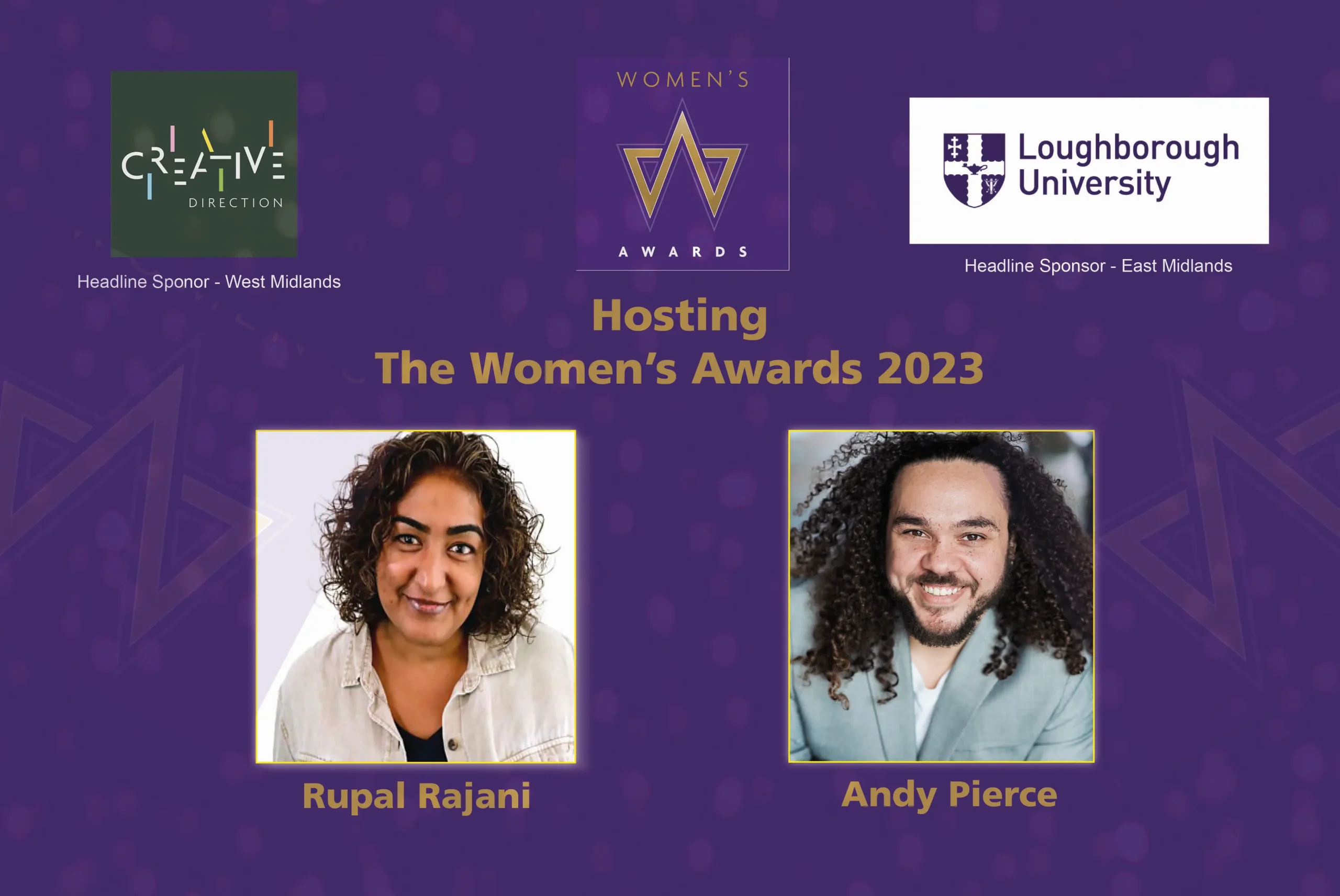 Hey, it's time for you to get your tickets for The Women's Awards 2023 Gala, Dinner, Presentation, and Celebration. Join us to celebrate some of the most outstanding women across the East and West Midlands.
And here is the date for your diary Friday 22nd September 2023. Tickets can be bought at the website www.thewomensawards.com
This year we are holding our awards event at the Heart of England Conference Centre in Coventry. It's absolutely easy to get to off the M1, there is lots of parking and lots of parking and there's even accommodation if you want to say overnight.
And joining us again this year is the wonderful Rupal Rajani. An awarding winning for BBC Radio Leicester, and she has been with us from the start of The Women's Awards.
And accompanying Rupal this year, we have Andy Pierce, a seasoned entertainer, and fellow BBC Radio Leicester presenter.