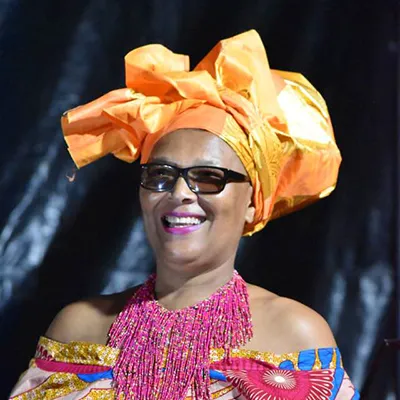 Carol Leeming MBE FRSA
United Kingdom
About Carol
Carol Leeming is an acclaimed world class musician & award winning poet performing regularly in Leicester & across the East Midlands. She performs both as a guest artist and also mounts her own work as a producer and music director including the 2FUNKY LIVE URBAN MUSIC SHOWCASE. Her work as a composer includes the finale event two years running for the COSMOCULAR MUSIC ENSEMBLE in Leicester which in 2016 was recorded at Curve for TedX. In digital media she won the Penfold Media Award in 2016 for her Film Poem ENCHANTER
Carol Leeming is a published writer and poet, most recently in the Oxford Academic Contemporary Women's Writing Journal, and a regular performer in poetry and writers festivals such as the Surrey University Poetry Festival.
As a theatre-maker Carol was commissioned by Writing South Inroads to write the short play 'VEX' for the production 12 ANGRY WOMEN at Brighton Dome and recently with Curve she wrote and performed in a response to Orton's 'WHAT THE BUTLER SAW'. She also works as a dramaturg, recently for A SCHOLAR & A STATESMAN by Pamela Roberts which she also directed.
In 2012 Carol staged her first full-length Choreopoem THE LONELINESS OF A LONG-DISTANCE DIVA, at Curve. This staged solo choroepoem was performed by Carol as part of the Cultural Olympiad, a modern-day story of the strength and vulnerability of a Black diva who finds that all that glitters is indeed not gold. Our proposal? seeks to stage what is the second in a planned trilogy of solo choreopoem performances modern day themes.
Back to Global Directory