Shortlist for 2023 Announced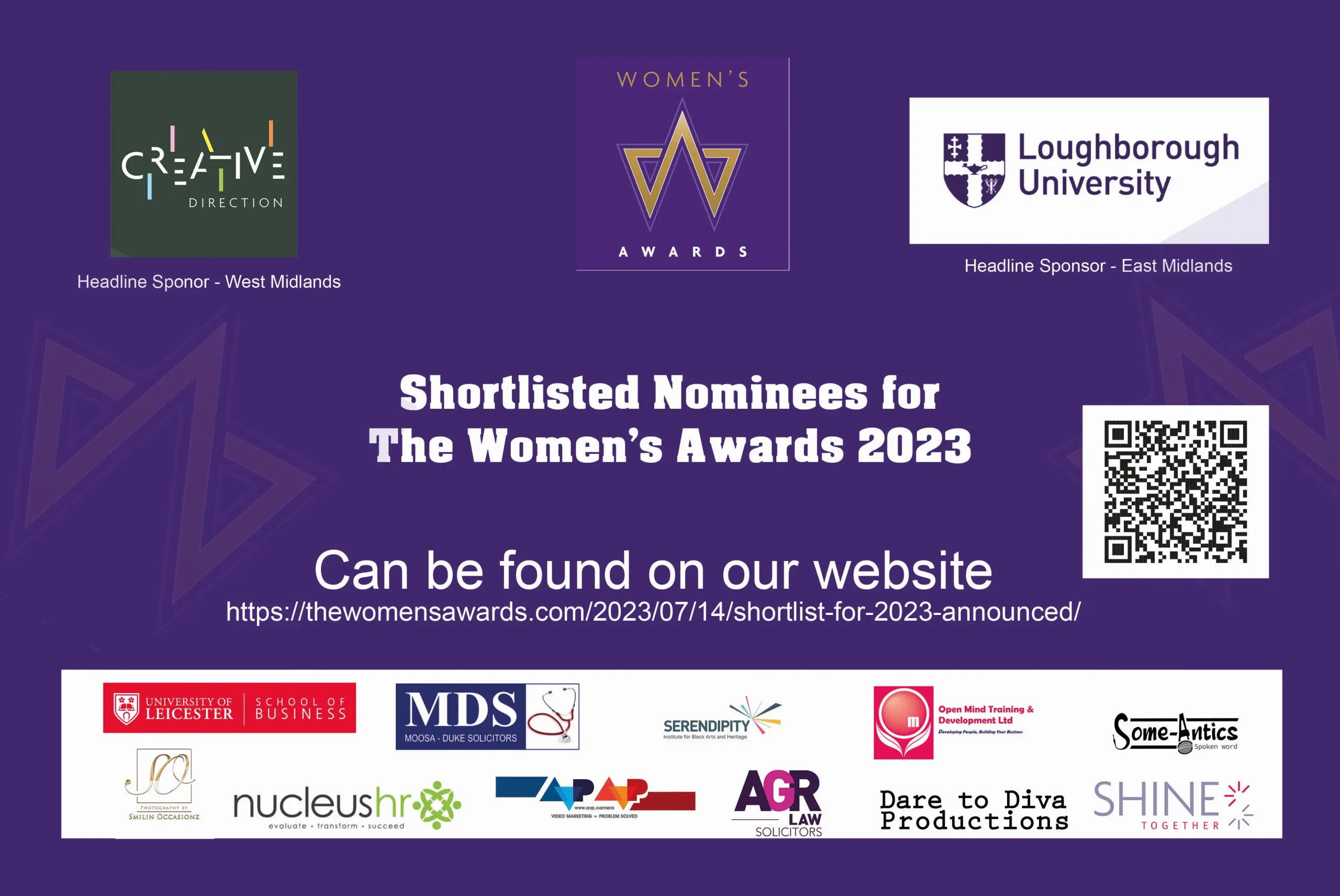 In the annual sequence of the Women's Awards activities, July is one of our busiest months. The first half of the month it's all about shortlisting and the second half is over to the Judging Panel for their time commitment and dedication to reading and sifting through the numerous pieces of information submitted from those candidates shortlisted by the team.
As I write this note, I can confirm that the Judges have been sent their packs and shortlisted nominees are in the process of receiving their emails.
This year we've received a record 200 nominations. This is remarkable and is a showcase of the exceptional talent women across our sectors and communities are demonstrating. We sincerely appreciate every person who has taken the time to consider and nominate a high-achieving individual.
For those who have not been shortlisted through this competitive selection process, we know that this may be disappointing, but I would encourage you to celebrate the fact that you and the work you do has been and are being recognised by your peers. This in itself deserves celebration. Celebrate this recognition of you.
Following the intensive task of shortlisting the incredible number of nominations, here is the list of names in each category:
Category
Region
Shortlisted Nominees
Art, Media & Music
East Midlands
Donna Briscoe-Greene
Elena Davies
Kerry Smith
Megan Lupton
Outstanding B.A.M.E. Female Leader
East Midlands
Deepa Mistry
Gina Samuel-Richards
Ruma Ali
Outstanding Women in Care Services
East Midlands
Amelia Benskin
Linda Neville




Outstanding Women with Community Impact (Voluntary & Charity)
East Midlands
Amanda Leandro
Deborah Knight
Emma Sharpe
Emma Shipstone
Rehana Sidat
Susan McEniff
Trace Voss
West Midlands
Ameena Muflihi
Veronica Kumeta
Outstanding Disability Champion
East Midlands
Marguerite Haye
Nicole Martin
West Midlands
Anuradha Rani Upplauri
Jayne Townley
Outstanding Woman in Education
East Midlands
Humera Hodgkinson
Nusrat Hathiari
West Midlands
Anastacia Cooper
Clare King
Rebecca Richardson
Outstanding Female Entrepreneur
East Midlands
Bhumika Parmar
Estelle Keeber
Fahimah Adam
Julie Clark
Laura Till
Linda Neville
Meena Kumari
West Midlands
Ellie Wilson
Faye Speedie
Outstanding Female LGBTA+
East Midlands
Katie Neeves
Xin Pan
Outstanding Female Leader in a Market Town
East Midlands
Dawn Edwards
Lucienne Shakir
Sensi Walters
Outstanding Woman in Professional Services
East Midlands
Debbie Moore
Fahimah Adam
Reena Bhalla
West Midlands
Ellie Wilson
Yemi Oluseun
Outstanding Senior Female Executive
East Midlands
Kerry Law
Deepa Mistry
West Midlands
Carol Campbell
Michelle Mills-Porter
Outstanding Woman In STEM (Science, Technology, Engineering & Mathematics)
West Midlands
Frankie Lewns
Professor Alison McMillan
Sarah Blackwell
Outstanding Male Supporting Female Leaders
East Midlands
Arif Voraji
Martin Heatlie
Niven Whatley
Congratulations to all of our shortlisted candidates for getting through to the next stage. Do keep your eyes on your email as we will be contacting you shortly as we prepare for the Gala Dinner, Presentation, and Celebration event. We will be asking you to create two short videos.
In the meantime, if you'd like to get some feedback from some of the Winners and finalists who attended last year's Women's Awards visit our YouTube channel here are a couple of links:
The next important thing is to get your tickets early to ensure that you have a seat at what is going to be another amazing evening of celebrating the women of the East and West Midlands.
For us, it's not only about taking home that trophy, but it's also about raising your profile, awareness of your skills, abilities, and your passion. It's also about being in the room with other amazing individuals (female and male), making the connections, and building relationships, that could be instrumental in helping you to progress and make the difference you want to make in your life and world.
I would like to encourage you to join us on Friday 22nd September 2023 at 7:30pm for the Dinner, Presentation Awards, and Celebration.
To secure your place at this prestigious event, please visit our ticket booking page at https://thewomensawards.com/buy-tickets/tickets-2023/. We encourage you to make early bookings as tickets sell out quickly.
I'm looking forward to meeting and speaking with you all
Sandra Pollock OBE,
Founder, The Women's Awards.